Brain Health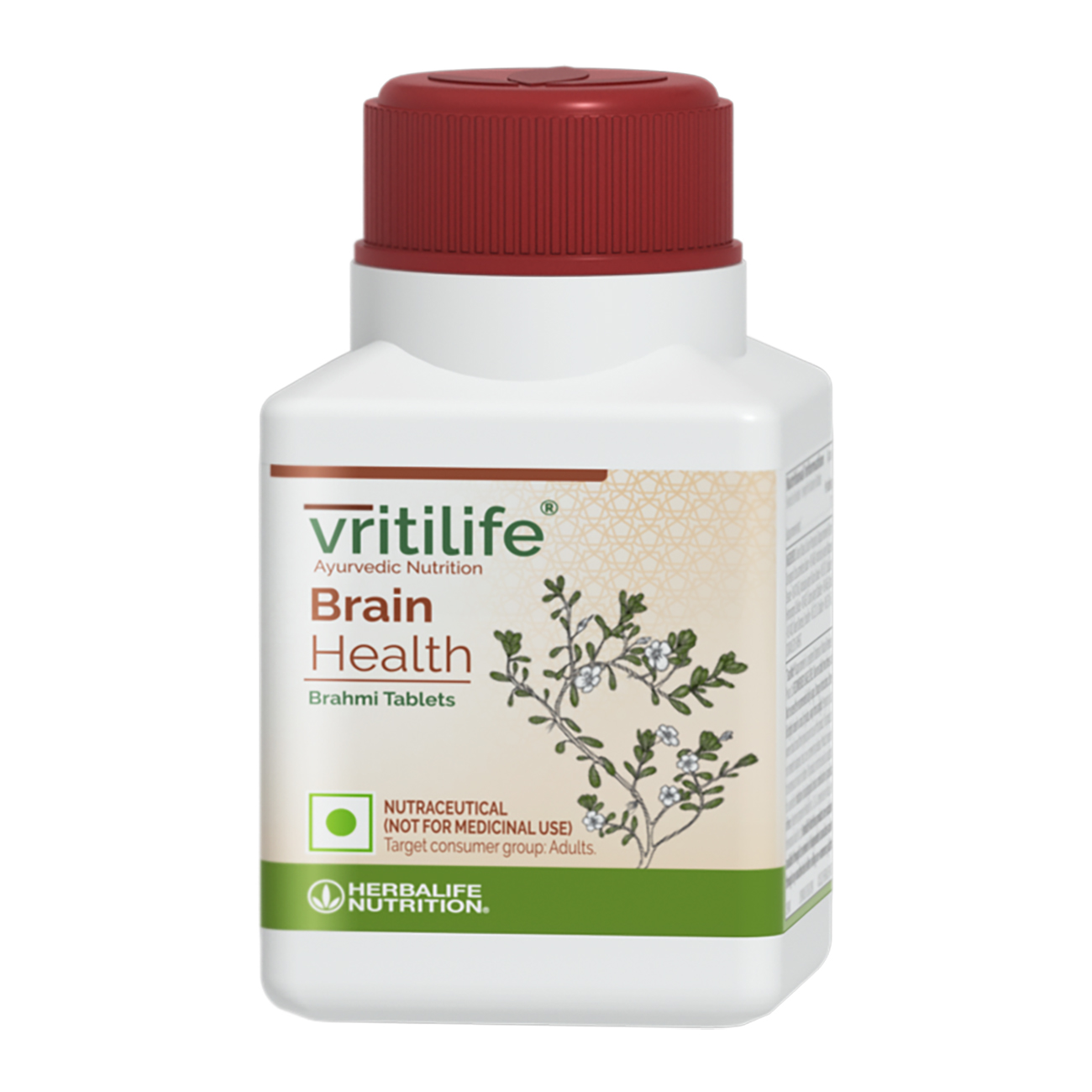 SKU 109k
Maximum Retail Price MRP (Inclusive of taxes) Rs. 1,529
Product Overview
Feature and benefits
Formulated with ancient Ayurvedic knowledge along with established research and technology.
Fuel indicator of Brain performance - learning, memory, focus, accuracy, concentration with Brahmi**, also known as Bacopa monnieri. 
Patented Brahmi** extract with unique phytochemical composition.  
Brahmi is extensively researched for its functional benefits for a healthy brain and supported by 11 clinical studies.  
Contain GRAS (Generally Recognized As Safe) certified Brahmi** extract  
100% pure Brahmi** extract.  
Brahmi** extract has been tested at 5 stages to ensure quality.  
Verified quality of Brahmi** extract having traceability right from the farm. 
Primary Use
Brahmi** extract helps support mental attention, learning, focus and short term working memory. 
Recommended Use
One tablet two times every day 
**BacoMind® (Bacopa monnieri) is a registered trademark of Natural Remedies Private Ltd.