Aloe Plus 60 Capsules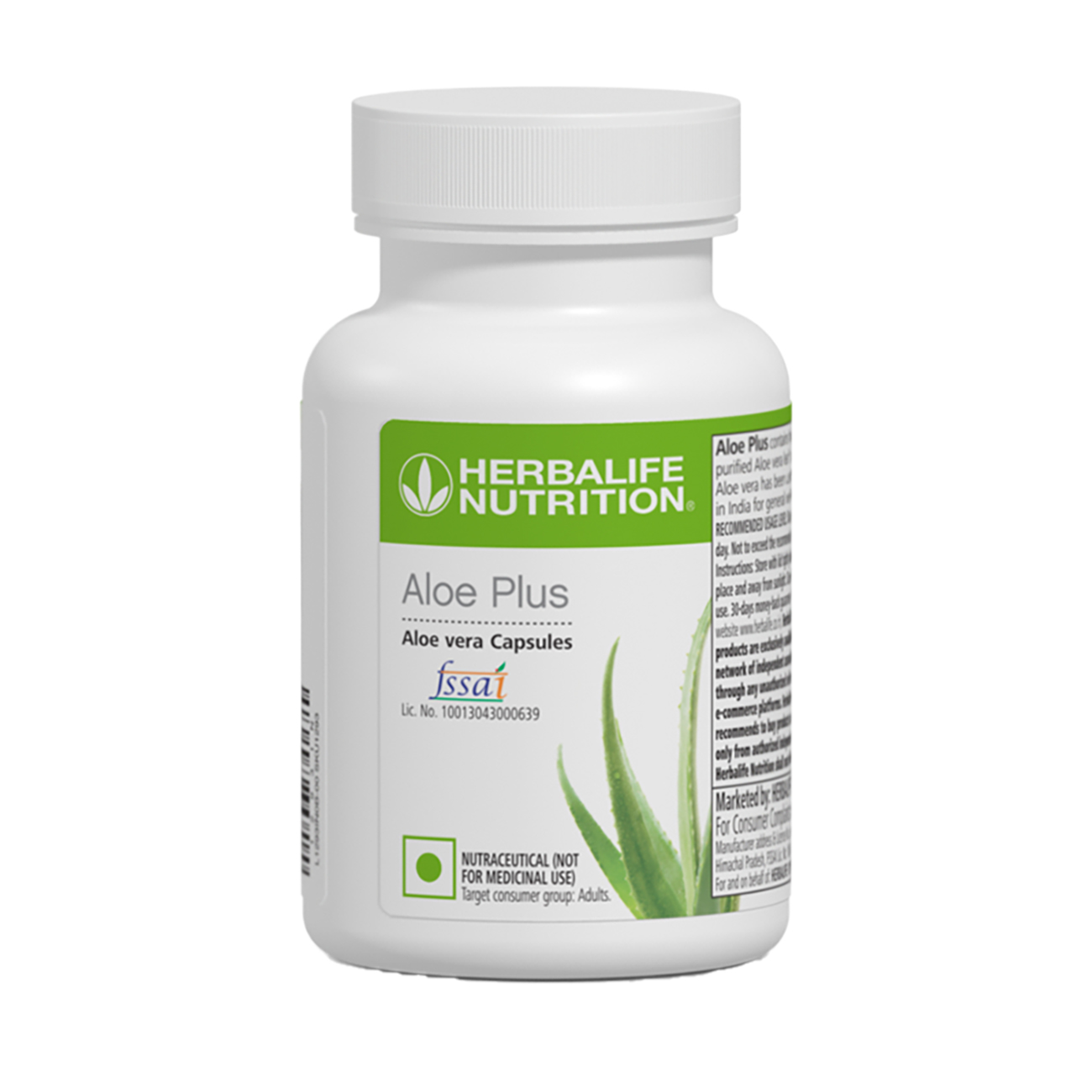 SKU 1293
Maximum Retail Price MRP (Inclusive of taxes) Rs. 1,106
Product Overview
Aloe Plus contains high quality purified aloe vera leaf concentrate.
Key benefits: Aloe vera is well-known worldwide for its traditional use as a food It is traditionally used to help support healthy 
digestion, soothe the stomach, and absorb nutrients
Recommended usage: Take one capsule twice a day
Target consumer group : Adults
Disclaimer: 
Pregnant or lactating women should consult their physician prior to use of this product. Not recommended during skin ailments. 
This product is not intended to diagnose, treat, cure, or prevent any disease. Product is required to be stored out of reach of 
children. This product is not to be used as a substitute for a varied diet.