Beta Heart Vanilla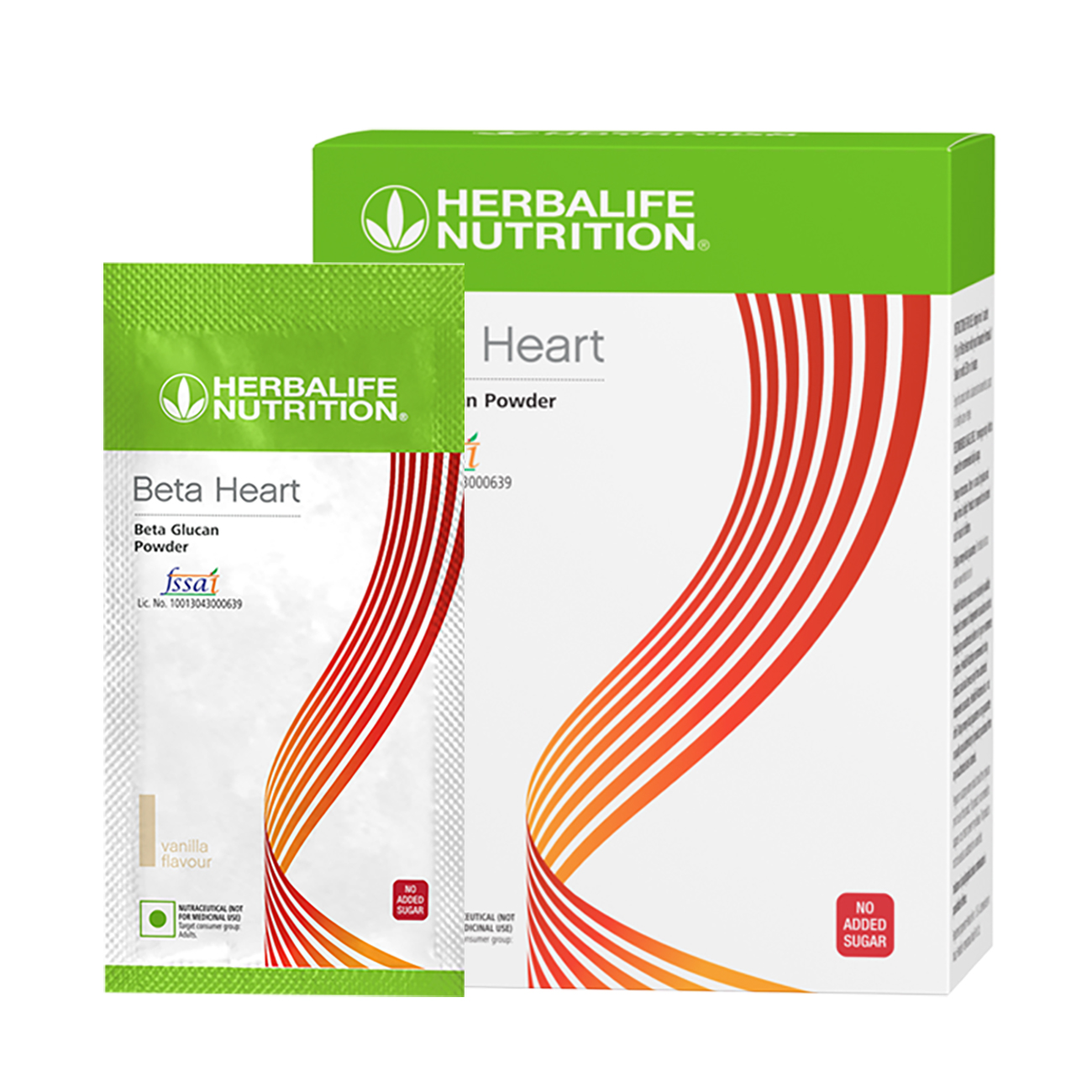 SKU 051k
Maximum Retail Price MRP (Inclusive of taxes) Rs. 2,342
Product Overview
Beta Heart is a nutritious powder containing Oat beta glucan as key ingredient.
Key benefits: 
• Oat beta-glucan is a natural form of soluble fibre found mostly in the outer layer of oat grains
• One serving provides 3 g of oat beta-glucan a soluble dietary fibre
• Daily intake of 3 g of soluble dietary fibre as part of a diet may help in the maintenance of healthy blood cholesterol 
levels*
• No added sugar
• No added colours
• Natural vanilla flavour
• 7.On-the-go format, single-serving sachet
• 8.Consume any time of the day or night
• 9. Perfect to customize your favorite Formula 1 Nutritional Shake Mix
Recommended usage : Simply mix 1 sachet (15g) of Beta heart with your favorite Formula 1 shake or with 250ml of water 
Target consumer group : Adults
Disclaimer: Pregnant or lactating women should consult their physician prior to use of this product. This product is not intended 
to diagnose, cure, treat or prevent any disease. This product is not to be used as a substitute for a varied diet.