Dinoshake Chocolate 200 g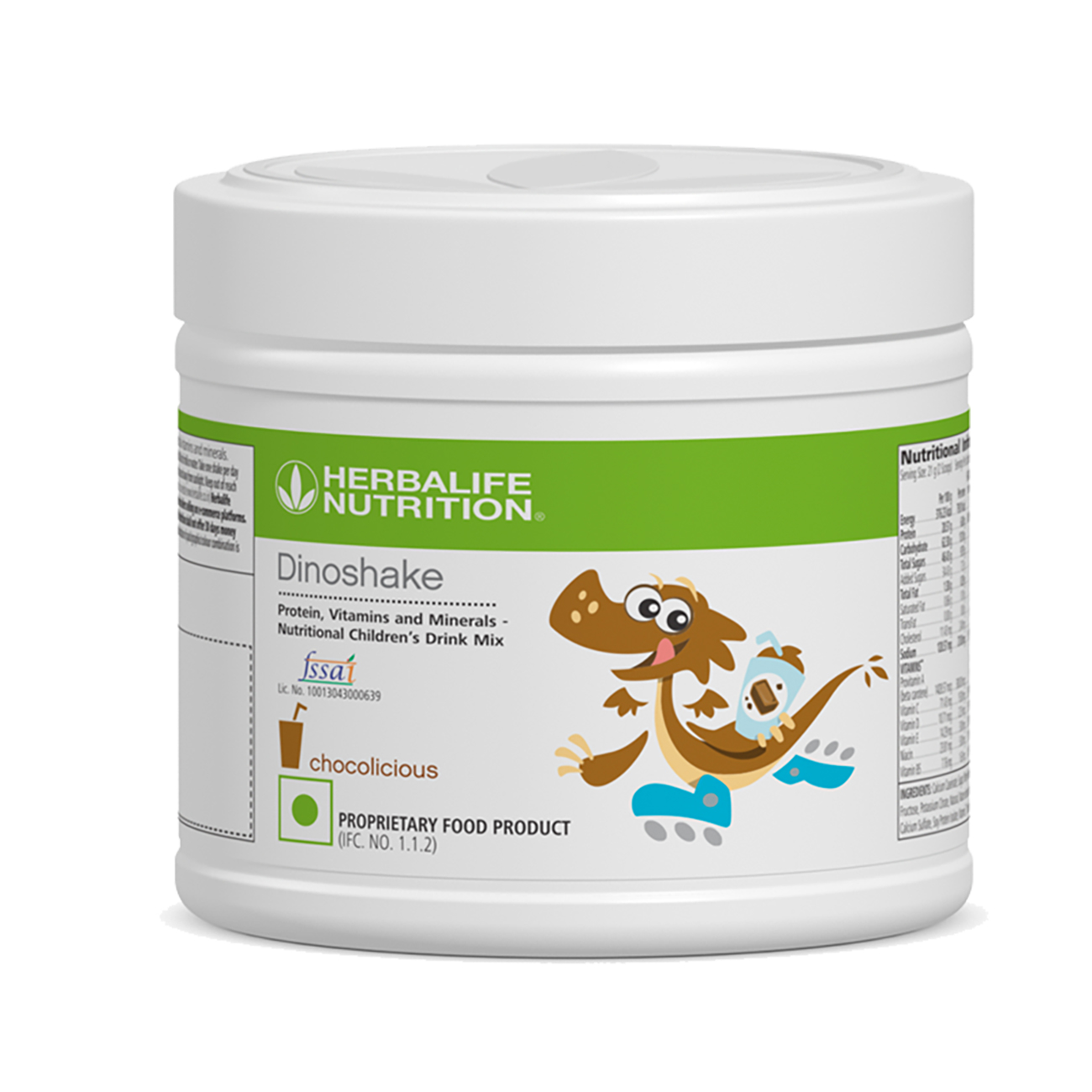 SKU 1279
Maximum Retail Price MRP (Inclusive of taxes) Rs. 1,164
Product Overview
You want the best nutrition for your children so that they grow up healthy and strong. Herbalife Nutrition Dinoshake can help your children meet their nutrient requirements.
Key benefits:
• Great tasting shake with essential vitamins and minerals which children need every day
• Contains a select blend of whey, casein and soy proteins
• Provides 6 g of protein per serving
• Provides 13 vitamins and 5 minerals per serving
• A source of calcium, protein and antioxidant Vitamins A, C and E
• Include Dinoshake as a part of healthy nutrition option for children
• Available in lip-smacking chocolate and strawberry flavours
Dosage : Recommended usage : Simply beat, stir or shake 2 scoops of Dinoshake with 240 ml of milk or water. Take one shake per day for children 2 years and above.
Disclaimer : For children two years and above.