H24 Rebuild Strength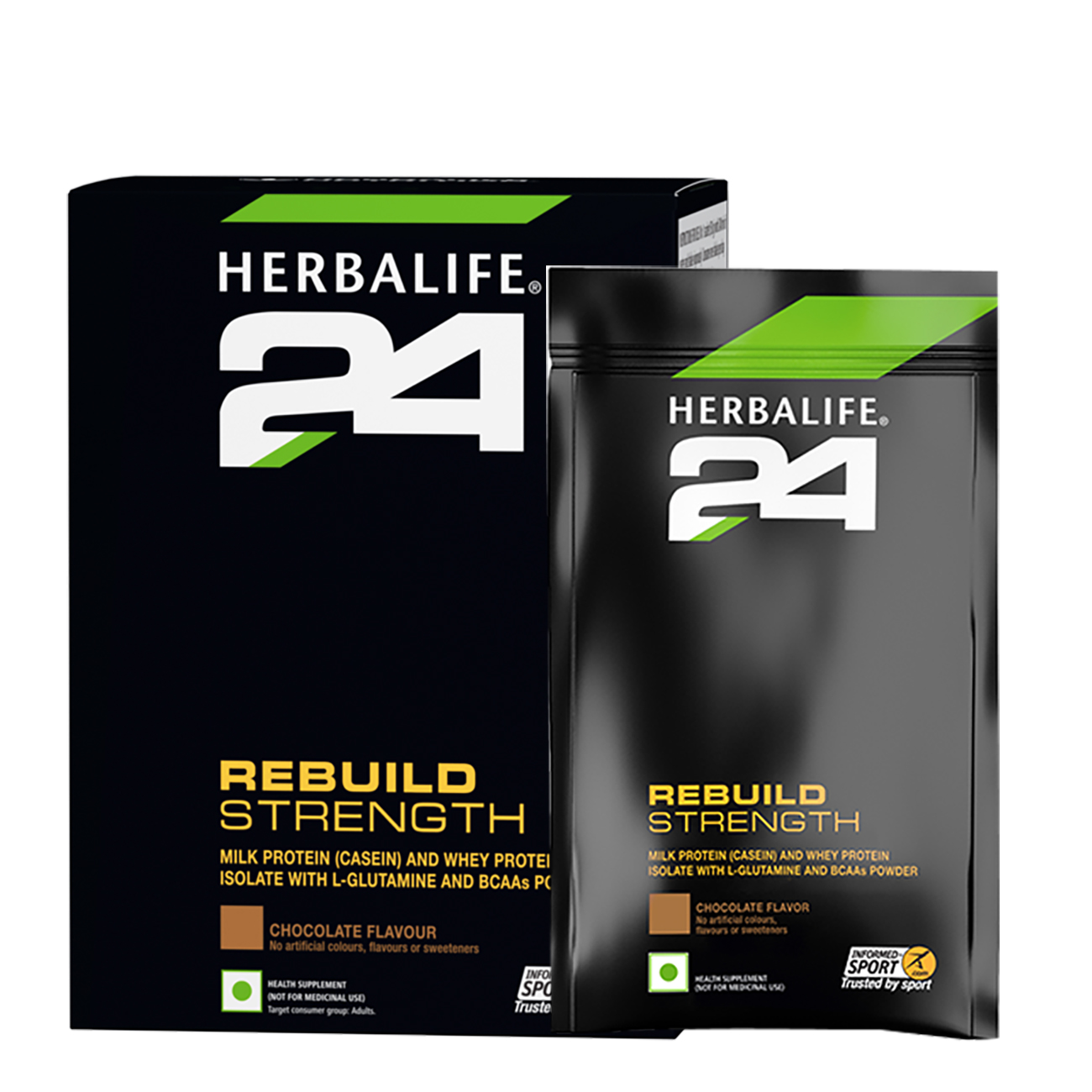 SKU 031K
Maximum Retail Price MRP (Inclusive of taxes) Rs. 2,731
Product Overview
Recovery shake mix that delivers a tri-core protein-amino blend of free amino acids
Key benefits: 
• Whey and casein proteins help rebuild fatigued muscle Contains protein, L-glutamine and Branch Chain Amino Acids
• (BCAAs) to help support lean muscle mass
• Carbohydrate helps enhance muscle recovery by supporting the delivery of BCAAs for muscle synthesis
• L-glutamine helps support muscle recovery
• Provides vitamins and minerals
• Available in convenient on-the-go format
• Tested for banned substances*
Recommended usage: Mix 1 sachet (50 g) with 240 ml of water and shake vigorously. Consume one shake per day 
within 30 minutes following physical activity.
Target consumer group : Adults
Disclaimer: Pregnant or lactating women should consult their physician prior to use of this product. This product is not intended to diagnose, treat, cure, or prevent any disease. This product should not be used as a substitute for varied diet. 
*Banned substance tested. This product is certified with Informed-Sport. The Informed-Sport programme provides assurance that products have been tested for a wide range of substances prohibited in sport. Every batch of this product is tested for banned substances under the Informed-Sport programme. For more information please visit www.informed-sport.com. Product is required to be stored out of reach of children.