Herbalife H24 Hydrate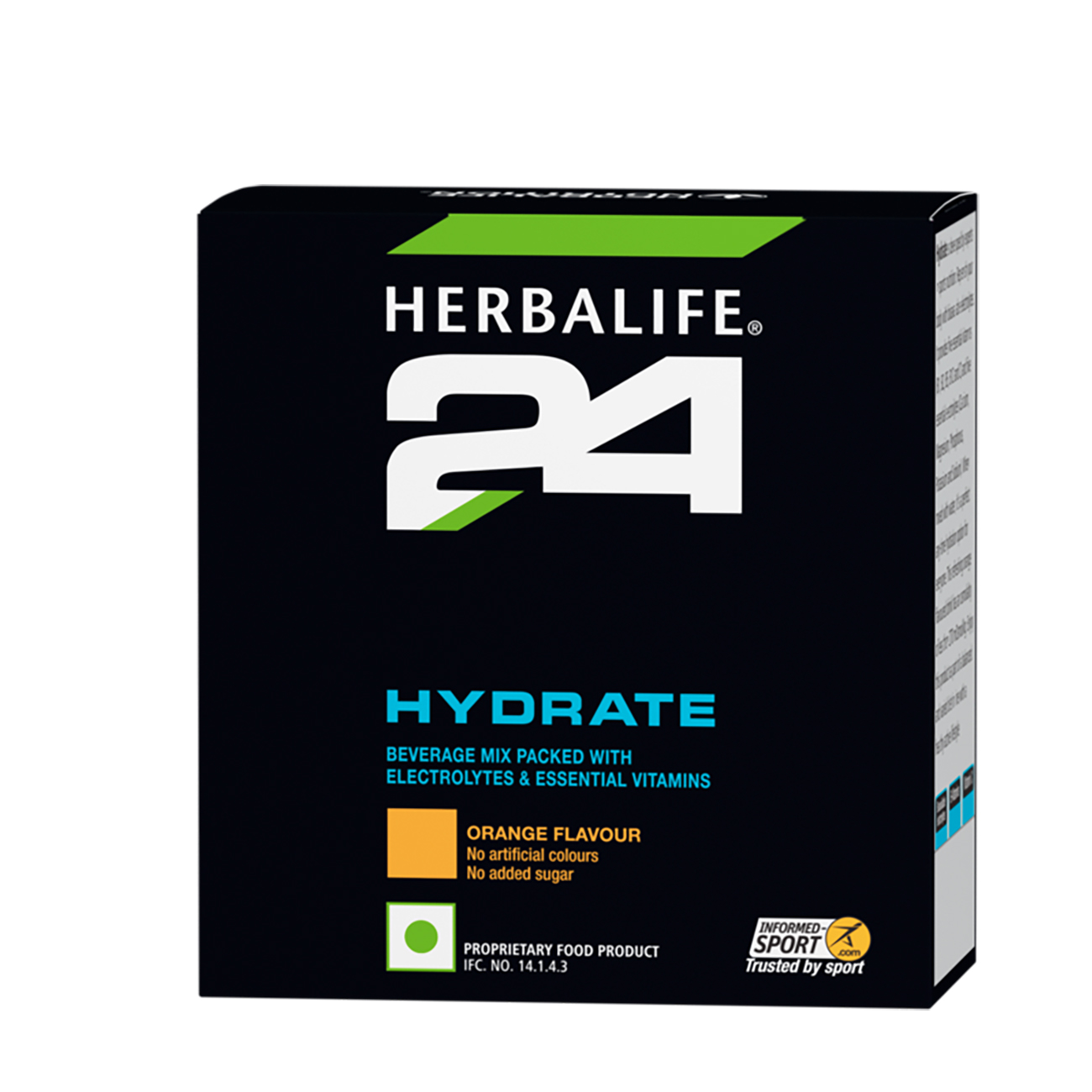 SKU 1458
Maximum Retail Price MRP (Inclusive of taxes) Rs. 1,709
Product Overview
H24 Hydrate is developed by experts in sports nutrition. It helps replenish the body with bioavailable electrolytes. When mixed with water, it's a perfect any-time hydration option for everyone. This refreshing orange flavoured drink has an osmolality of less than 270 mOsmol/kg.
Key benefits: 
• It provides five essential vitamins (B1, B2, B5, B12 and C) and five essential electrolytes (calcium, magnesium, phosphorus, potassium and sodium). 
• No added sugar
• No artificial colour
• Fits easily into your daily routine
• Available in convenient on-the-go format
• Tested for banned substances*
Recommended usage: Mix content of one sachet (5 g) with 500 ml of water. Use 1 serving per day.
Disclaimer : Not recommended for children. Pregnant or lactating women should consult their physician prior to use of this product. This product is not intended to diagnose, treat, cure or prevent any disease. 
*Banned substance tested. This product is certified with Informed-Sport. The Informed-Sport programme provides assurance that products have been tested for a wide range of substances prohibited in sport. Every batch of this product is tested for banned substances under the Informed-Sport programme. For more information please visit www.informed-sport.com. This Contains Sucralose. CONTAINS NON-CALORIC SWEETENER.