HN - Skin Booster - 30 Servings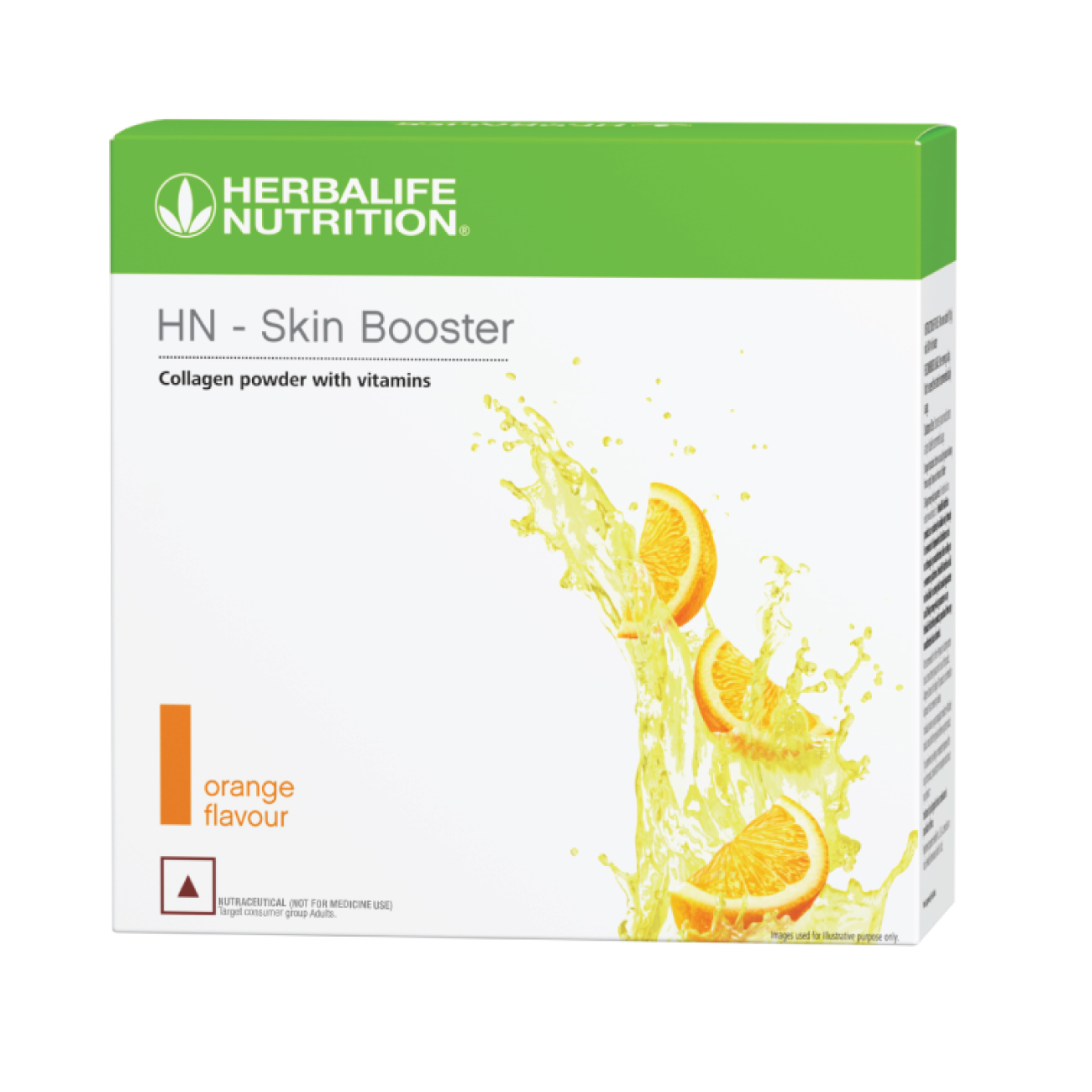 SKU 046k
Maximum Retail Price MRP (Inclusive of taxes) Rs. 4,082
Product Overview
Ageing, stress, unhealthy lifestyles and diets, solar radiation and pollution can damage our skin*. To maintain skin health, HN - Skin Booster is the best way to supplement with the collagen and vitamins that skin needs.
Key benefits: 
• Designed to nourish your skin from within and provide the nutrients to maintain healthy skin
• Formulated with hydrolised fish collagen and vitamins that required for healthy skin
• HN - Skin Booster is a rich source of Vitamins C, B2,B3, B6 and biotin
• Each serving provides 5 grams of hydrolised fish collagen
• Collagen helps support skin health
• Delicious orange flavoured collagen drink mix
• No artificial colour
• No artificial sweetener
• Easy to use, on-the-go format
Recommended usage: Mix content of one sachet (10 g) with 240 ml of water. Use 1 serving per day. 
Target consumer group : Adults
Disclaimer: This contains Steviol Glycoside, CONTAIN NON-CALORIC SWEETENER.
Pregnant or lactating women should consult their physician prior to use of this product. This product is not intended to diagnose, treat, cure, or prevent any disease. This product is not to be used as a substitute for a varied diet. Individuals who are using anticoagulant medication (Warfarin) should consult with their physician before using this product. If you experience any allergy or unexpected responses after using this product, please stop the consumption and consult your physician.
*Khimara Naidoo and Mark A. Birch-Machin January 2017Cosmetics 4(1):4