Niteworks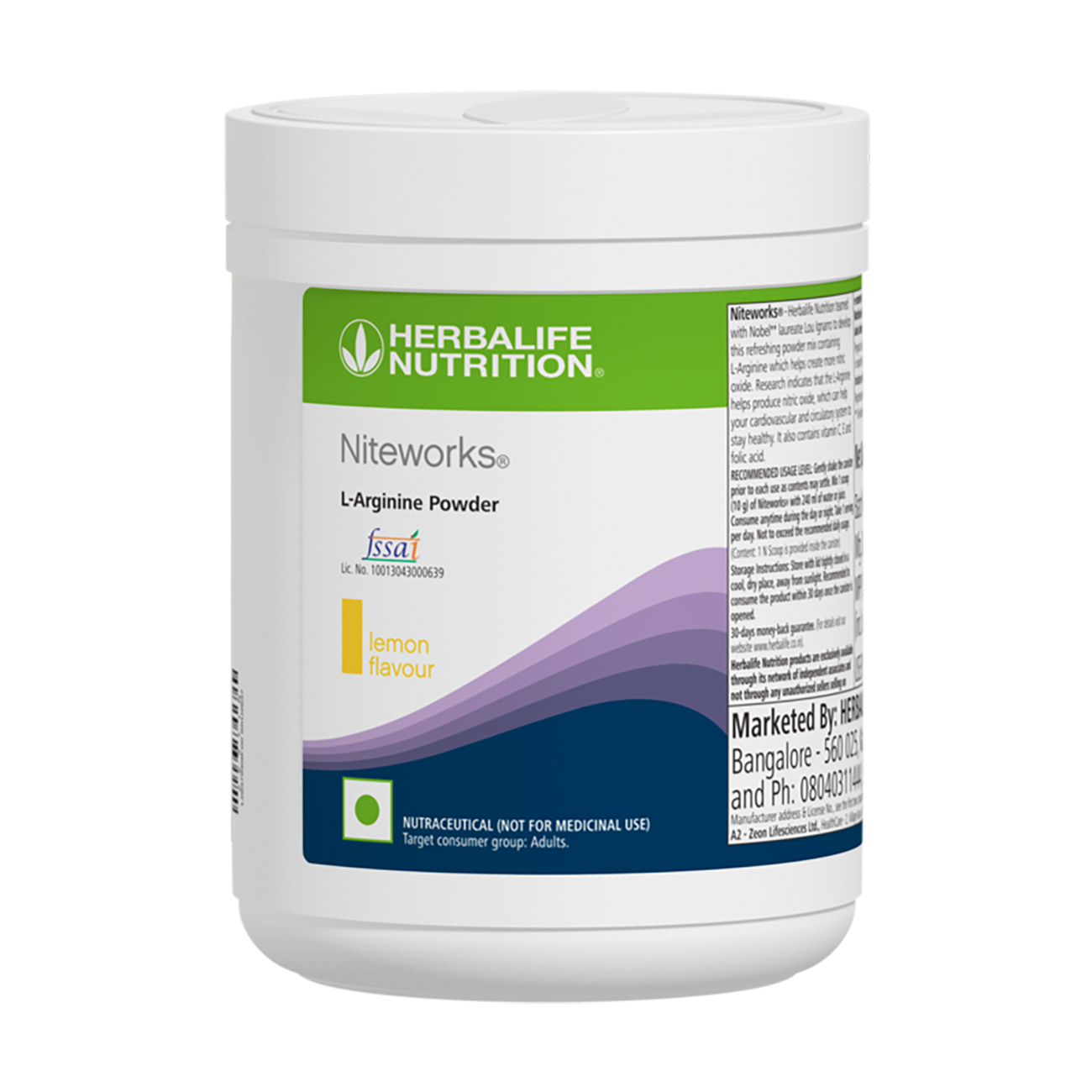 SKU 2637
Maximum Retail Price MRP (Inclusive of taxes) Rs. 7,442
Product Overview
Overview: Herbalife Nutrition teamed with Nobel* laureate Lou Ignarro to develop this refreshing powder mix containing LArginine which helps create more nitric oxide. Research indicates that the L-Arginine helps produce nitric oxide, which can help 
your cardiovascular and circulatory system to stay healthy.
Key benefits: 
• L-arginine helps to maintain blood pressure levels within a normal range
• Contains vitamin C, E and folic acid
Recommended usage: Mix 1 scoop (10 g) of Niteworks® with 240 ml of water or juice. Consume anytime during the day or night. 
Take 1 serving per day.
Target consumer group : Adults
Disclaimer: 
** The Nobel Foundation has no affiliation with Herbalife and does not review, approve, or endorse Herbalife products.
This Contains Sucralose. CONTAIN NON-CALORIC SWEETENER. 
Pregnant or lactating women should consult their physician prior to use of this product. This product is not intended to diagnose, treat, cure, or prevent any disease. Product is required to be stored out of reach of children. This product is not to be used as a substitute for a varied diet.