Simply Probiotic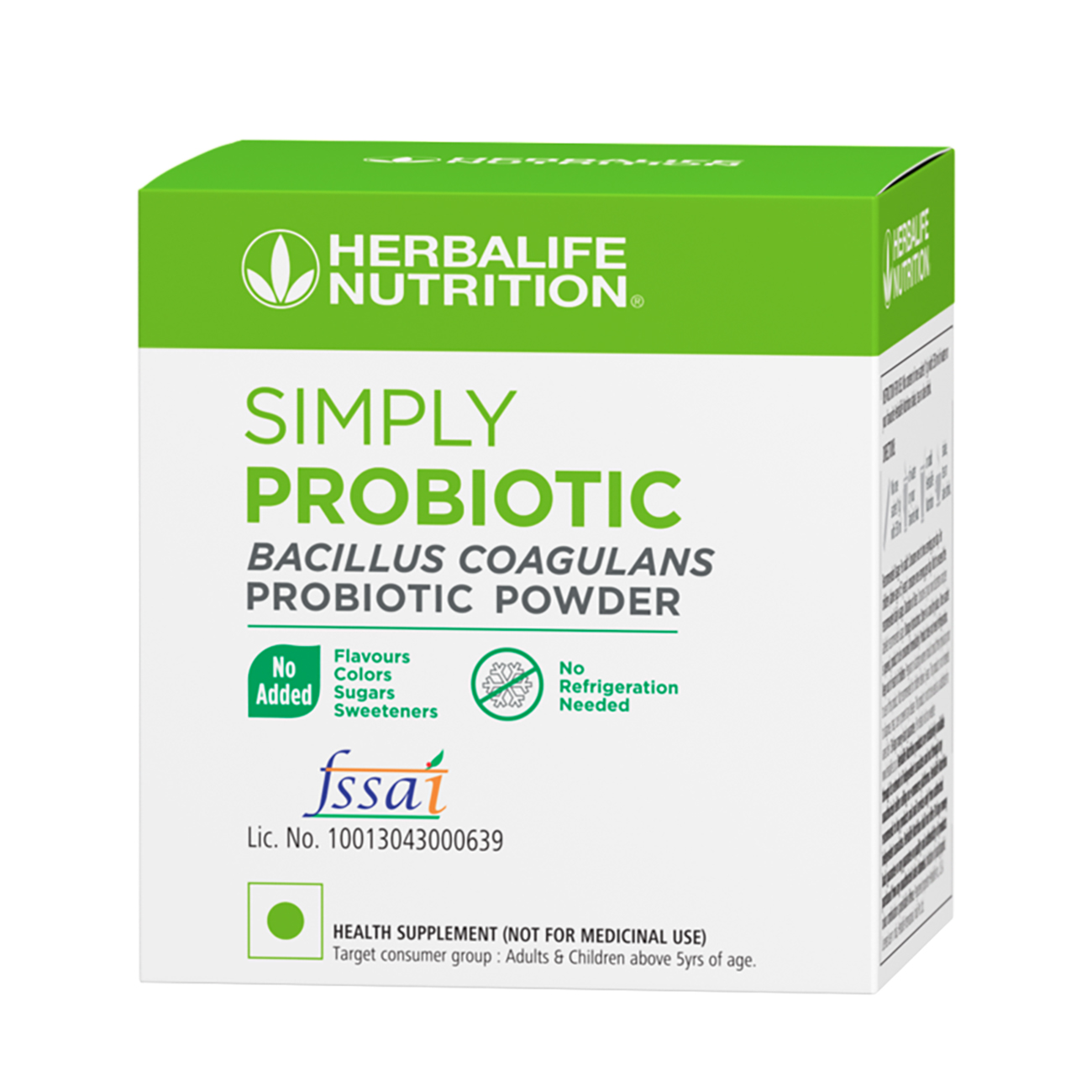 SKU 025k
Maximum Retail Price MRP (Inclusive of taxes) Rs. 2,306
Product Overview
Simply Probiotic is a science backed probiotic that helps support digestive health. Powered by Unique IS 2® strain, it
survives the gastric journey to get to where it counts, helping you feel your best every day.
Key Benefits:
• Simply Probiotic contains Unique IS 2® strain, which is a bacillus coagulans, that is tough enough to survive the stomach's acidic environment to reach the intestines right where it needs to be
• It comes in a powdered format that mixes easily in any food or beverage (hot, cold or frozen)
• Requires no refrigeration
• No added flavours , colors, sugars or sweeteners.
Key Ingredients: Bacillus coagulans Unique IS 2®
Recommended usage: For adults: Consume one to two servings per day. For children (above age of 5 years): Consume one serving per day. Not to exceed the recommended daily usage
Instruction for use : Mix content of one sachet (1 g) with 350 ml of water or your favourite Herbalife Nutrition shake, tea or aloe drink. Target consumer group : Adults & Children above 5yrs of age.
Disclaimer : Not recommended for children below 5yrs. Pregnant or lactating women should consult their physician prior to use of this product. This product is not intended to diagnose, treat, cure or prevent any disease. Health Supplement not to be used as a substitute for varied diet. Keep out of reach of children.
* Bacillus coagulans Unique IS
2® is a trademark of Unique Biotech